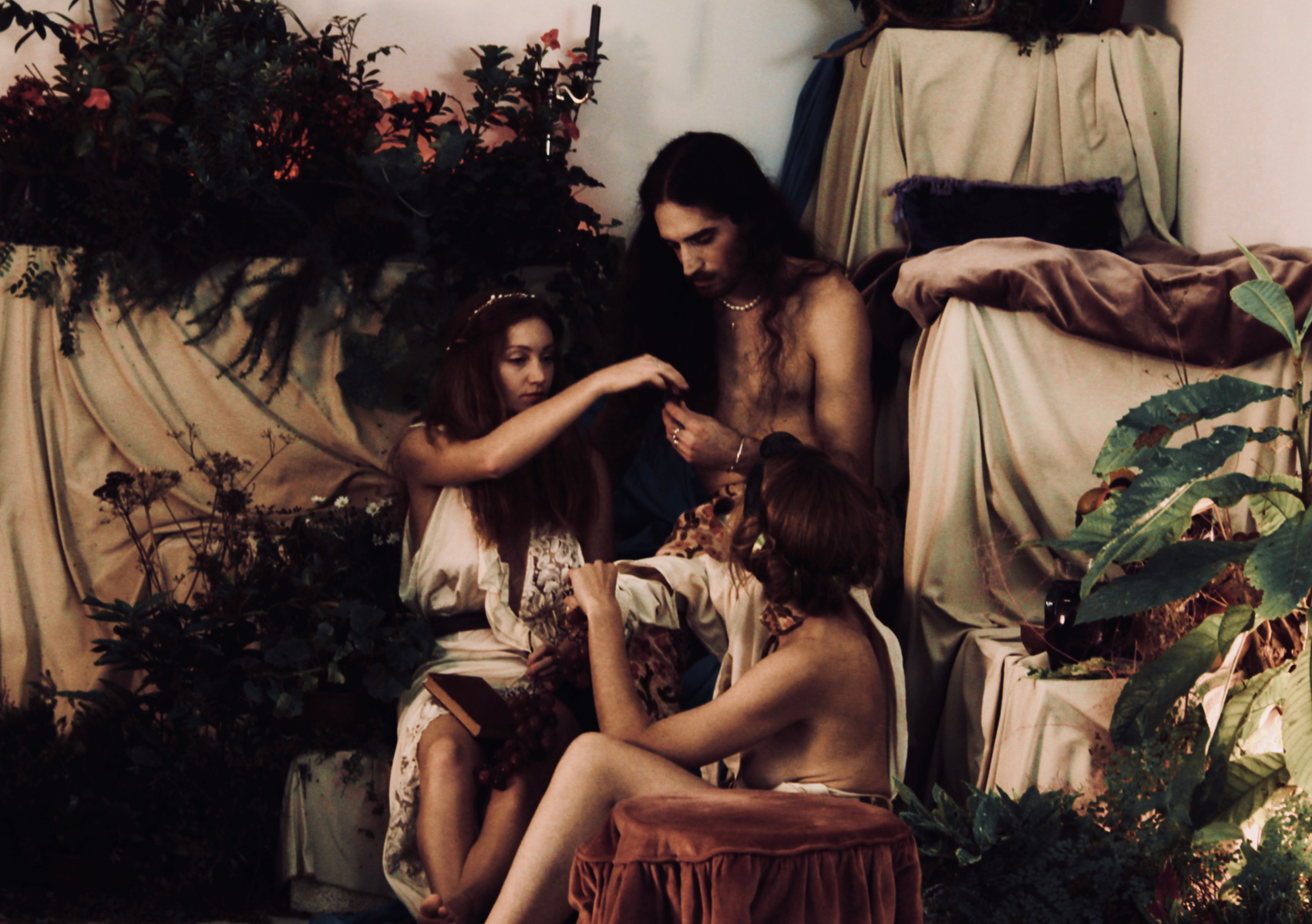 HIVER 2021/2022, COLLECTION ARTISANALE
Aline réinvente le territoire suranné d'une bourgeoisie châtelaine déchue en le confrontant à des codes fétichistes radicaux. Elle n'en perd pas pour autant sa fraîcheur spontanée par l'emploi de tons poudrés et des matières délicates qui dégagent une forme de naïveté adolescente et un imaginaire érotique. Qu'il s'agisse de princesses éthérées et ou de chevaliers candides sortis d'un conte préraphaélite de William Morris, les personnages de cette collection peuvent pleinement s'exprimer dans des « armures de chambre » composées de chaps shorts échancrés et des tops amovibles confectionnés à partir de tapisseries médiévales, des capuches molletonnées en guises de heaumes découpées dans des couvertures chauffantes, des chemisettes de nuits à partir de napperons folkloriques retroussés dans des harnais dorés. L'approche se veut artisanale totale si l'on se réfère au mode de production entièrement upcycling. Cet état d'esprit est renforcé par les hommages rendus à des savoir-faire séculaires d'excellences comme les guipures revus ici en tops dénudés.
Aline reinvents the old-fashioned territory of a fallen bourgeoisie by confronting it with radical fetishist codes. However, it does not lose its spontaneous freshness by the use of powdery tones and delicate materials that give off a form of adolescent naivety and an erotic imagination. Whether they are ethereal princesses and candid knights from a pre-Raphaelite tale by William Morris, the characters in this collection can fully express themselves in "chamber armor" made up of high-cut chaps shorts and removable tops made from medieval tapestries, fleece hoods in helmets cut out from heating blankets, night shirts from folkloric doilies rolled up in golden harnesses.
The approach is intended to be completely artisanal if we refer to the fully upcycling mode of production. This state of mind is reinforced by the tributes paid to centuries-old know-how of excellence such as guipures seen here in bare tops.
David Herman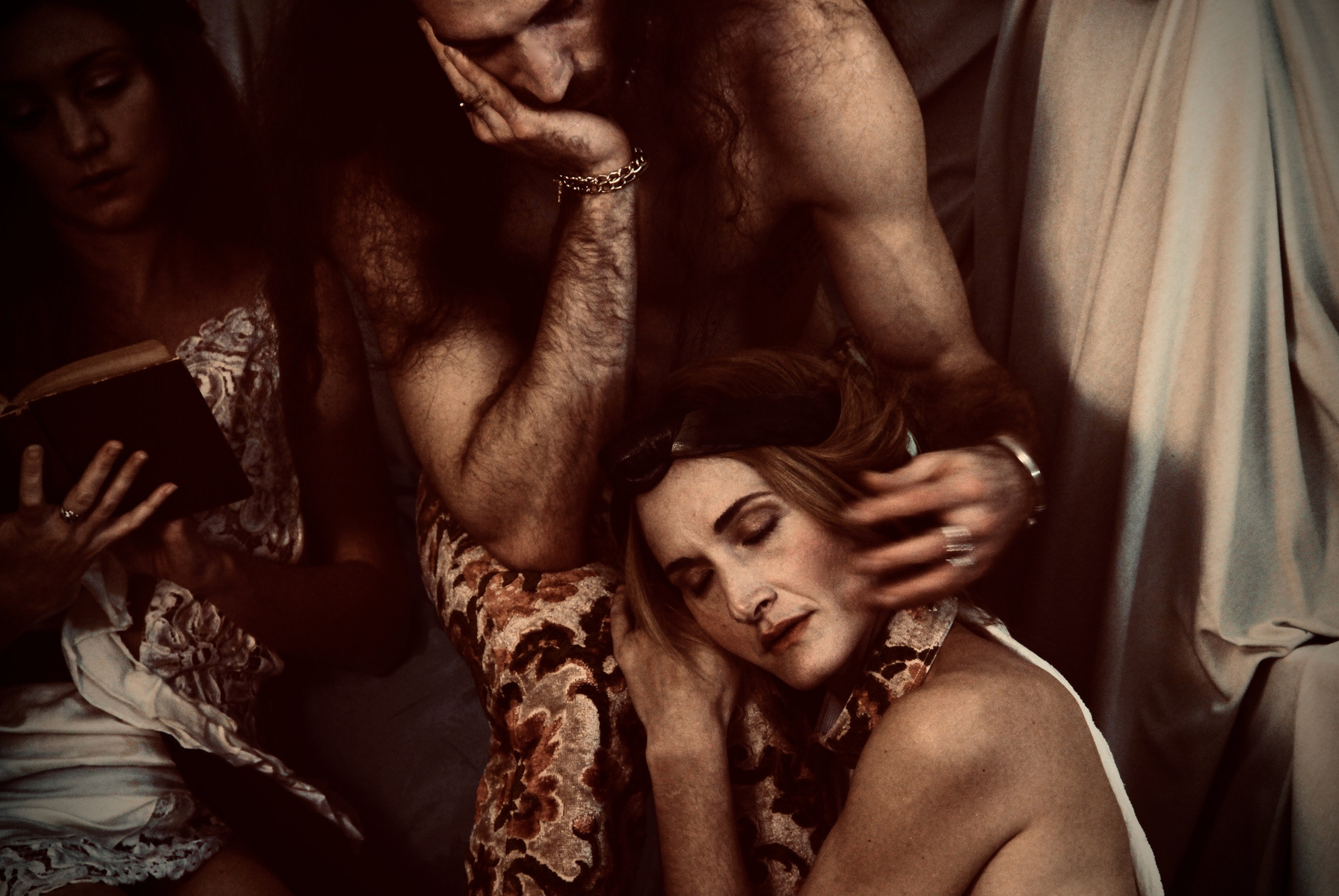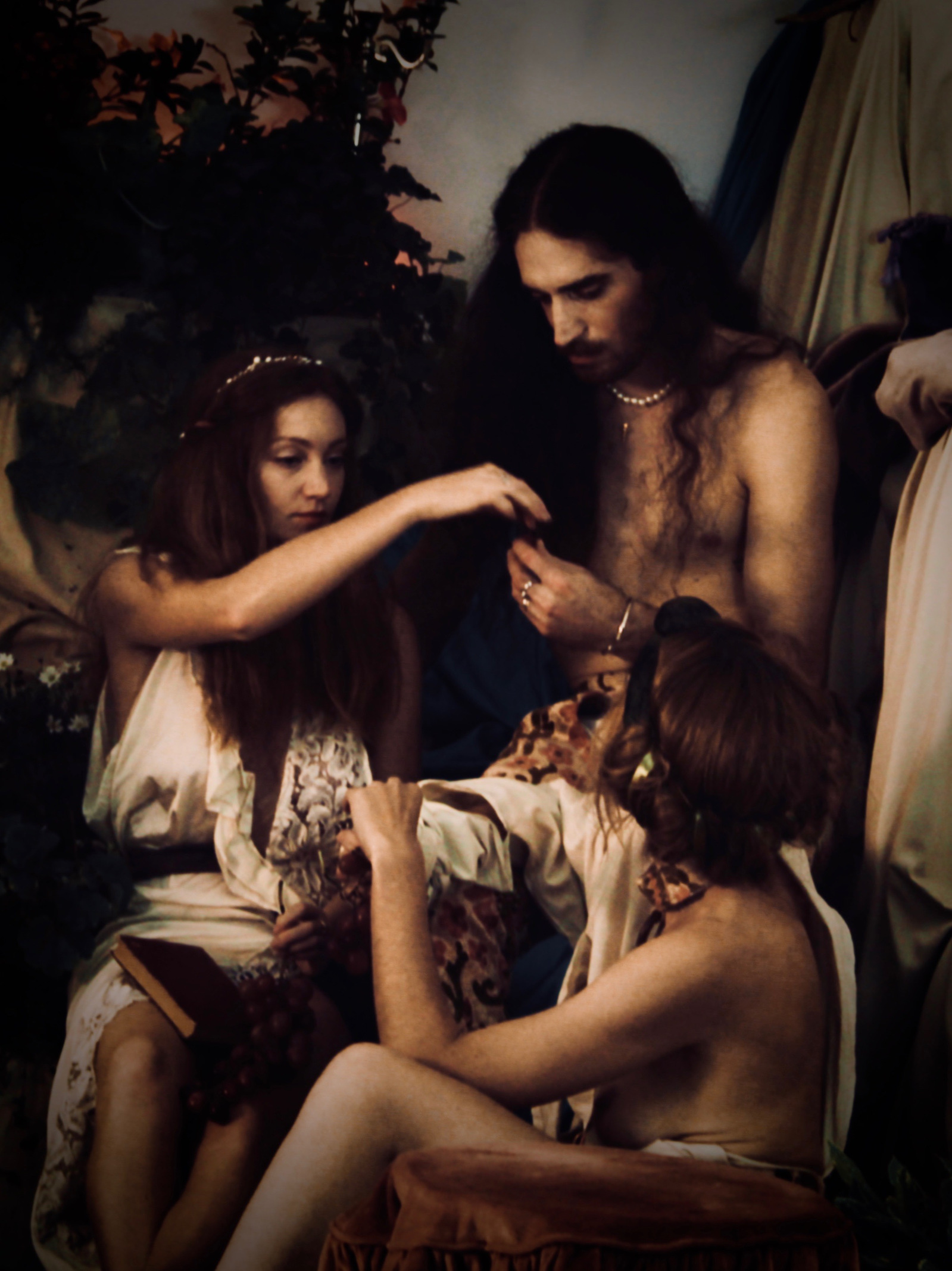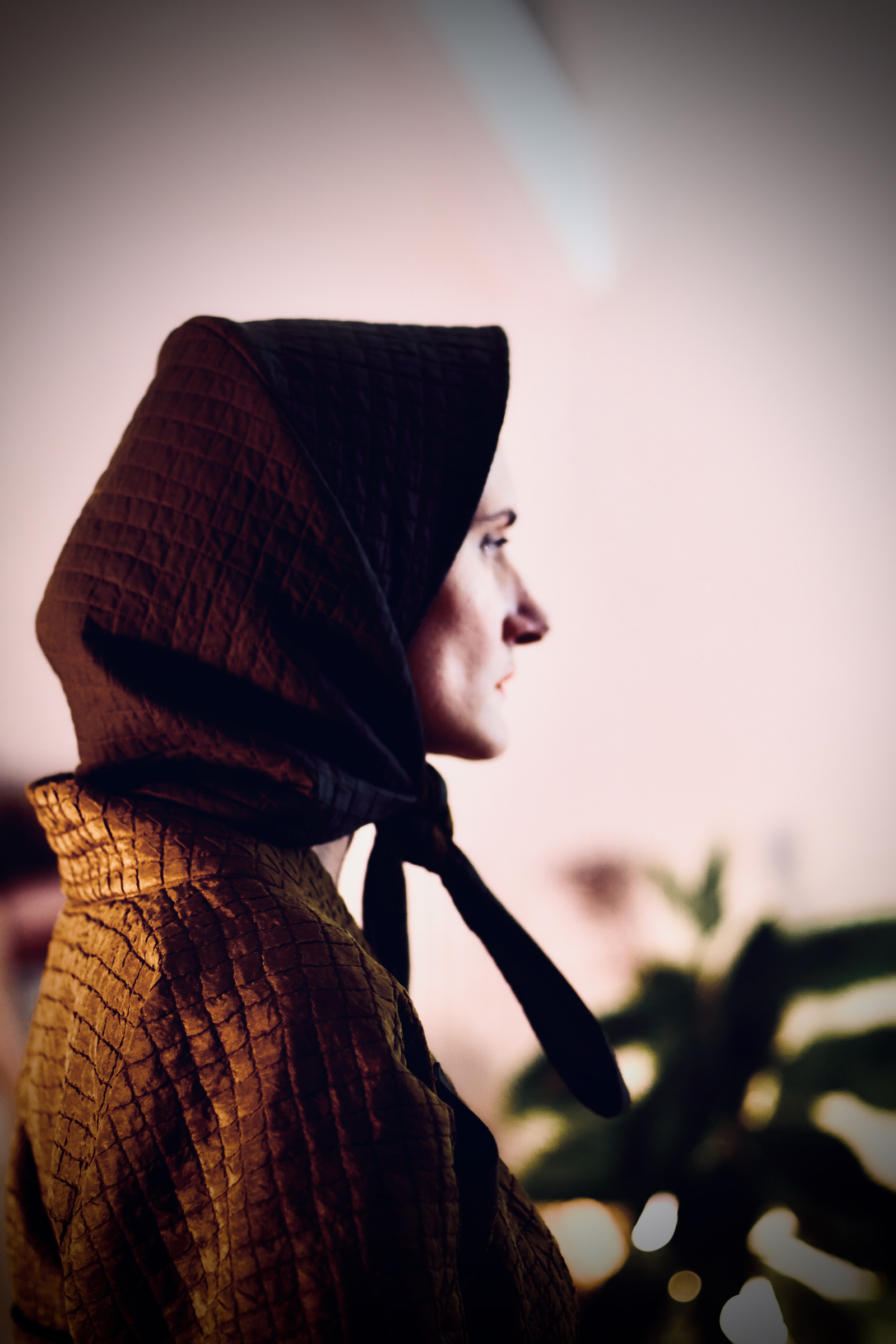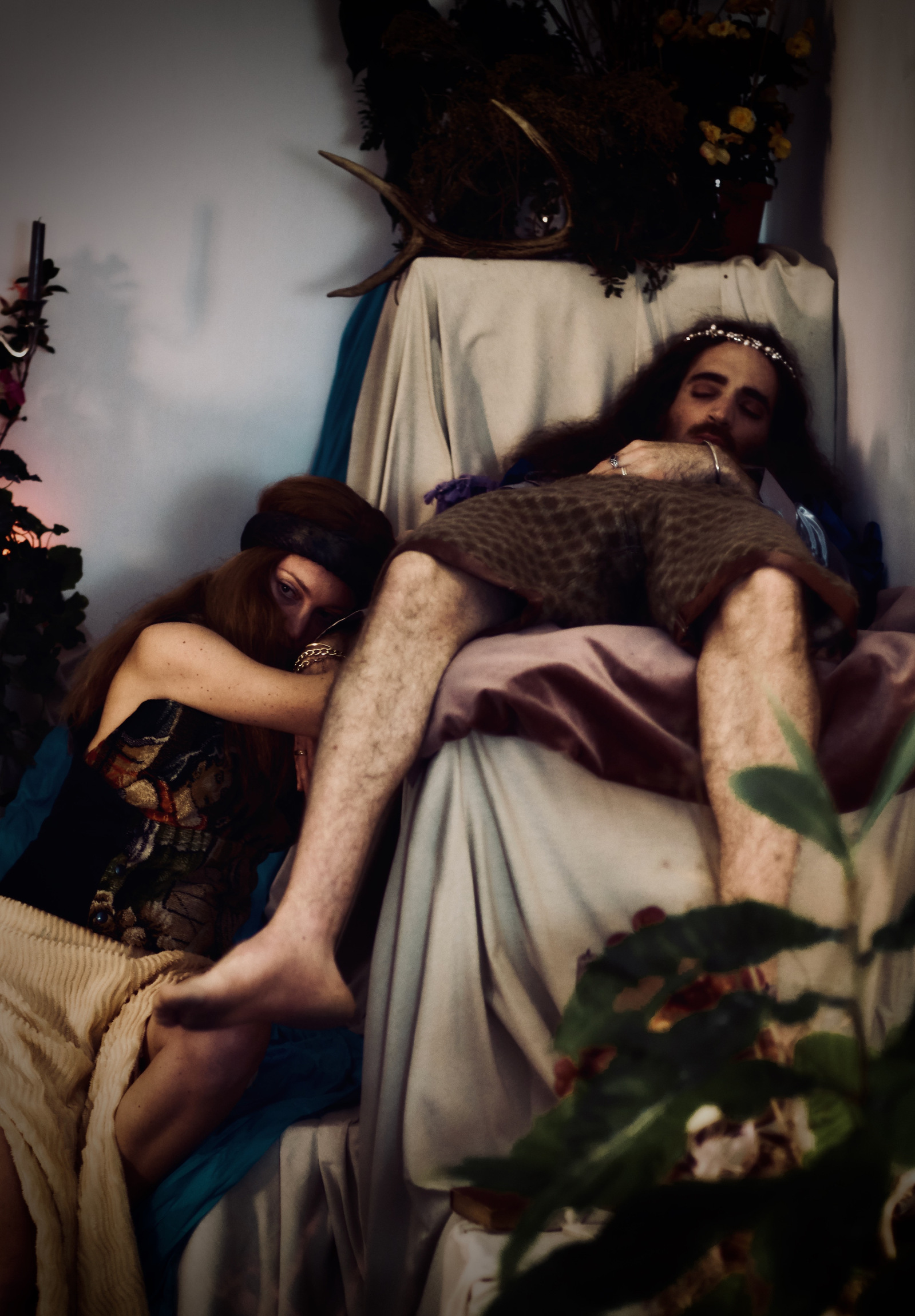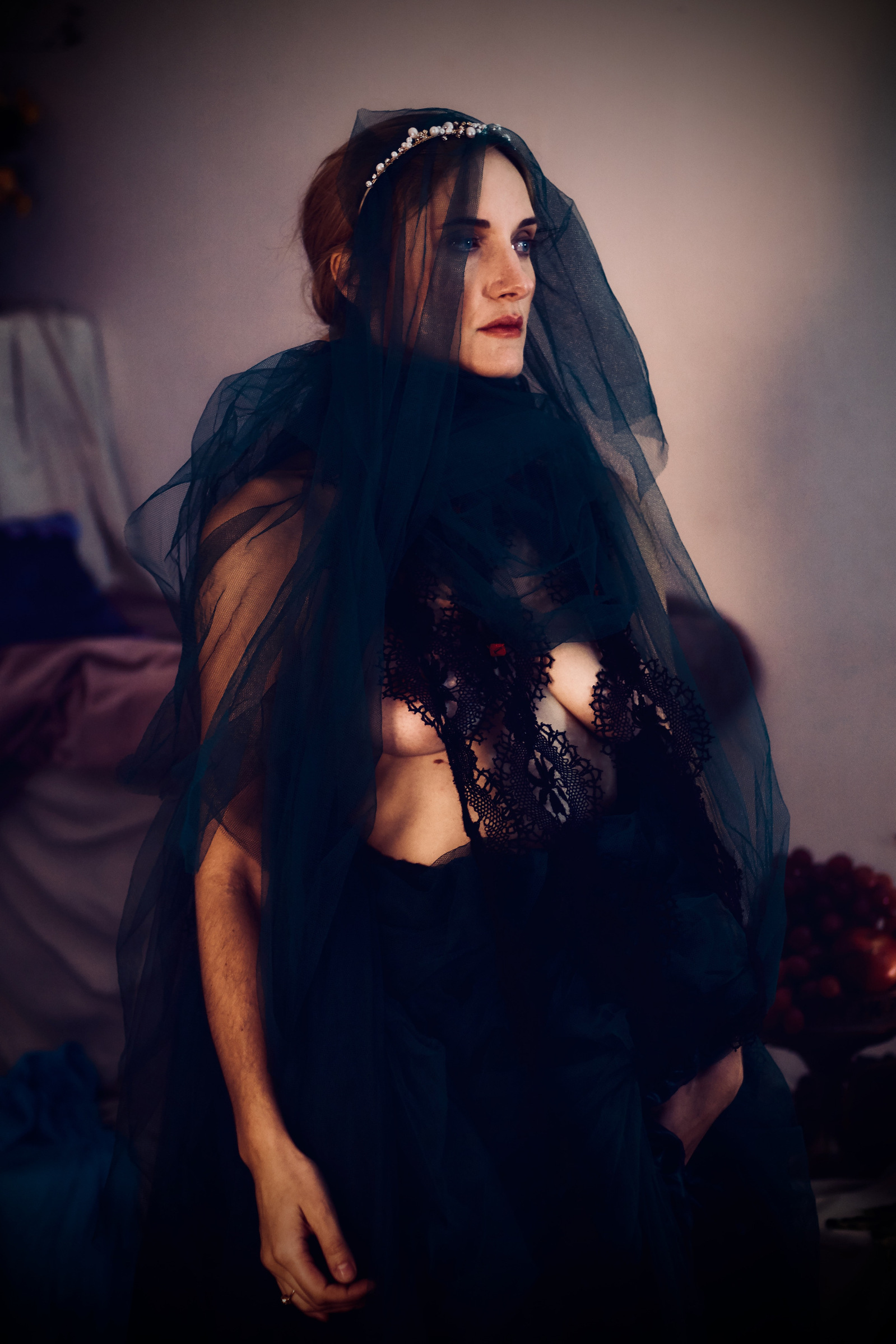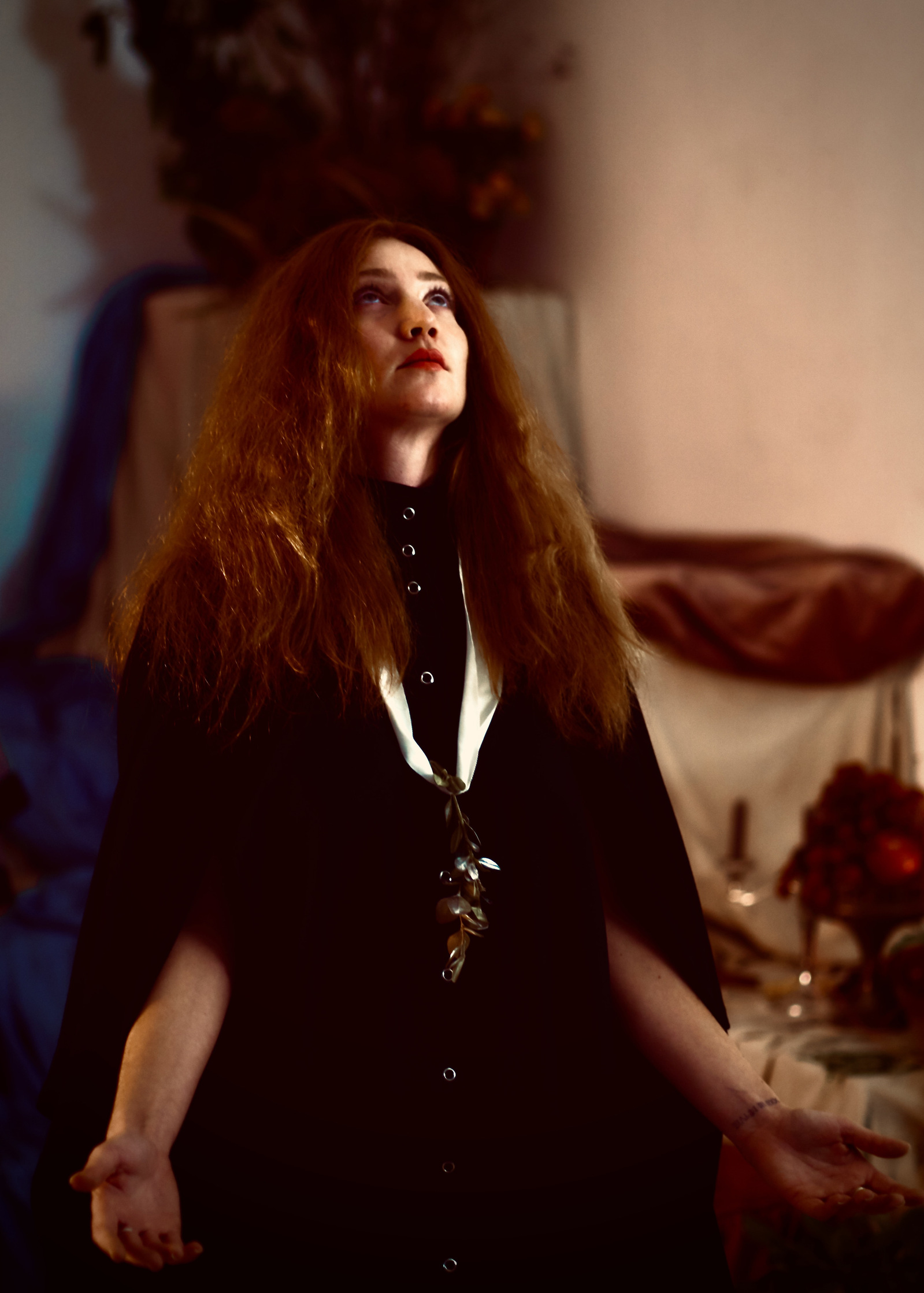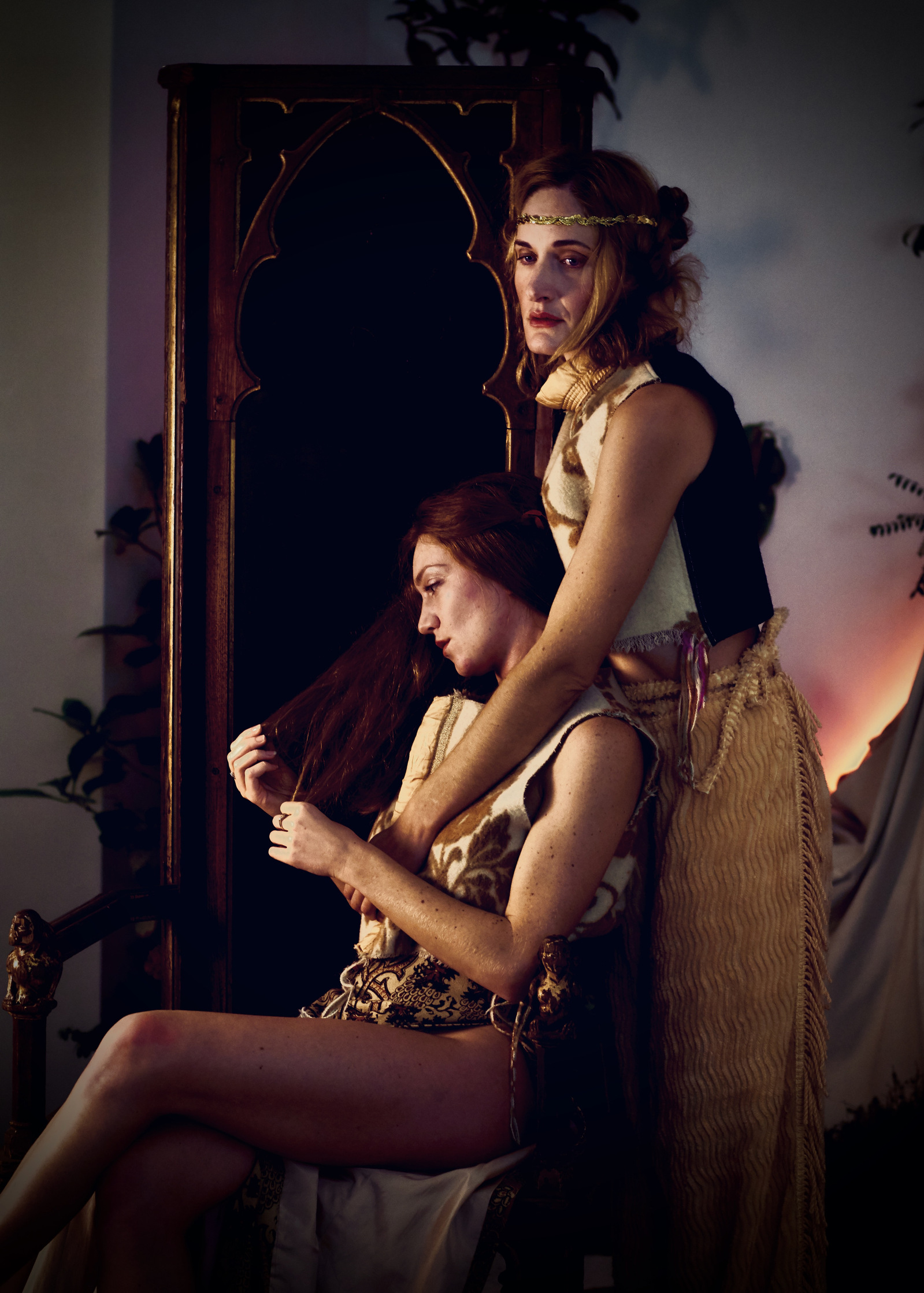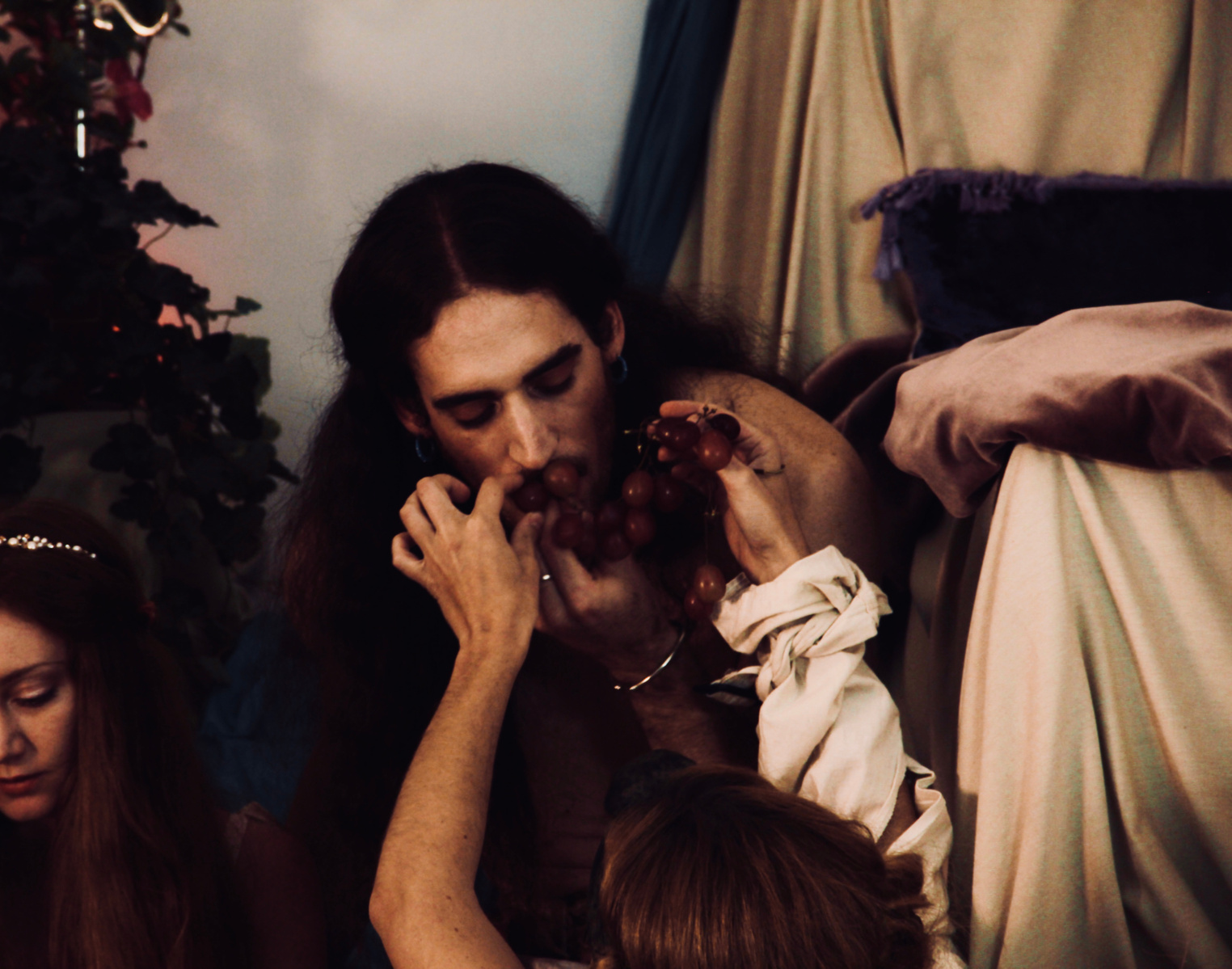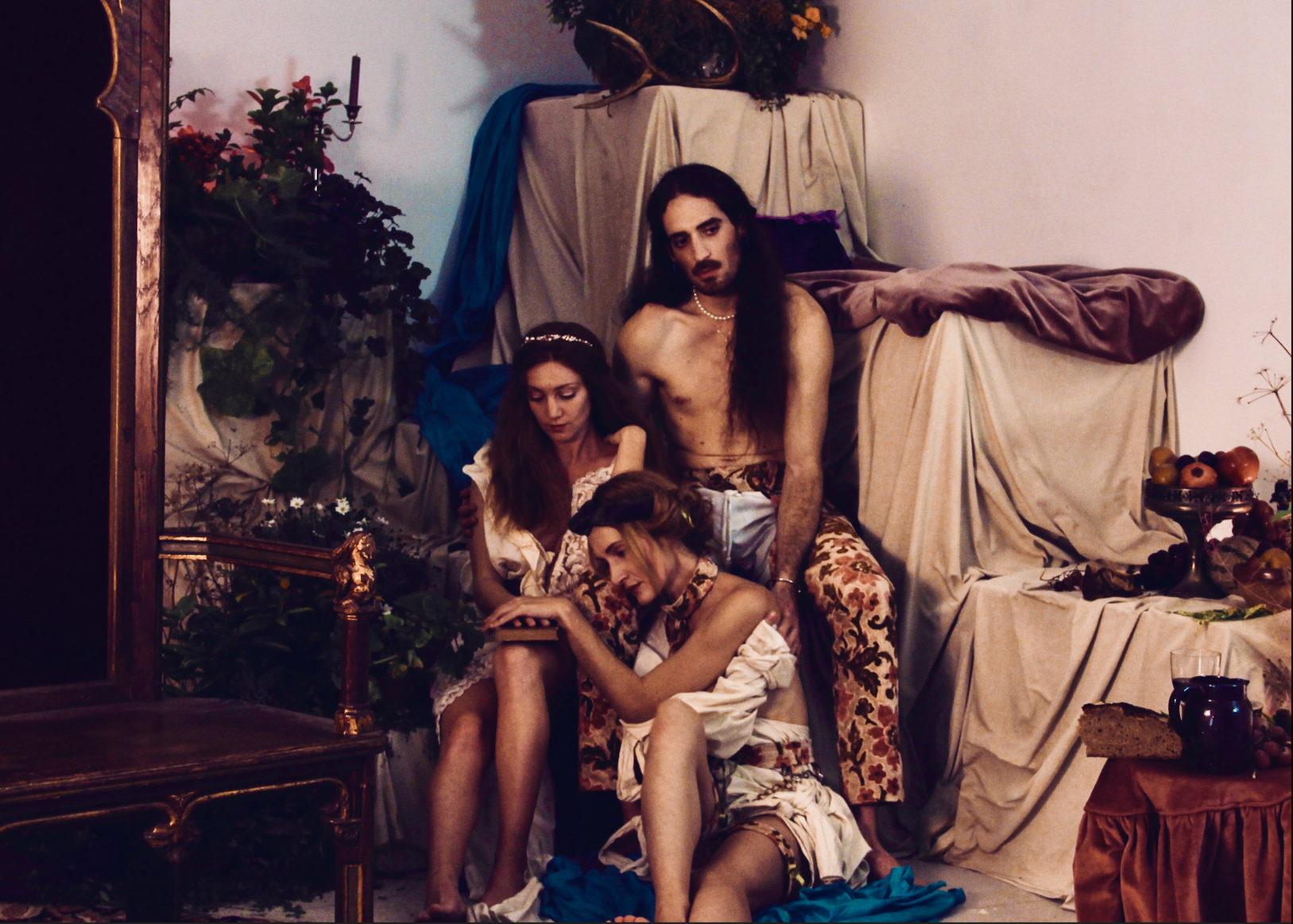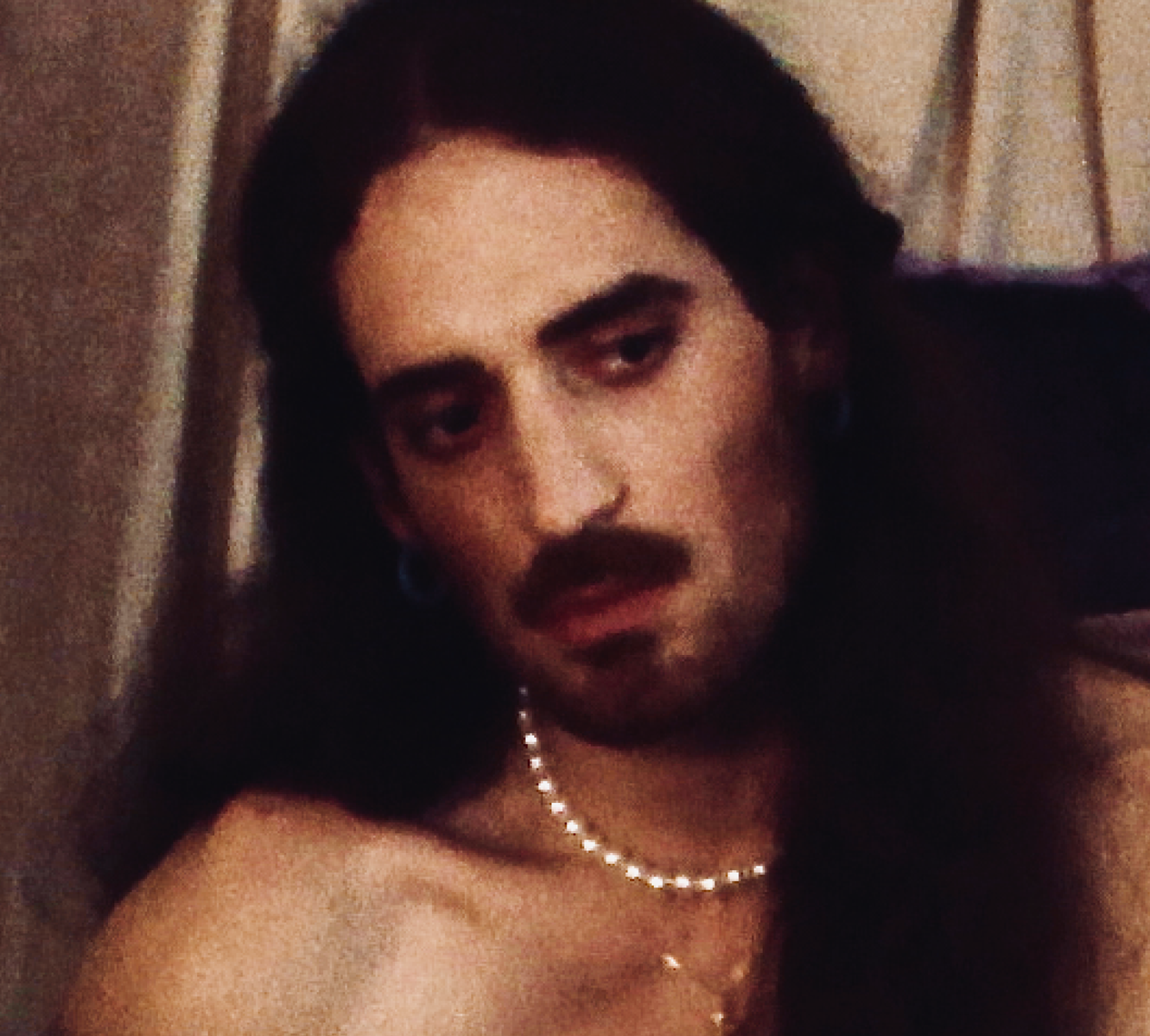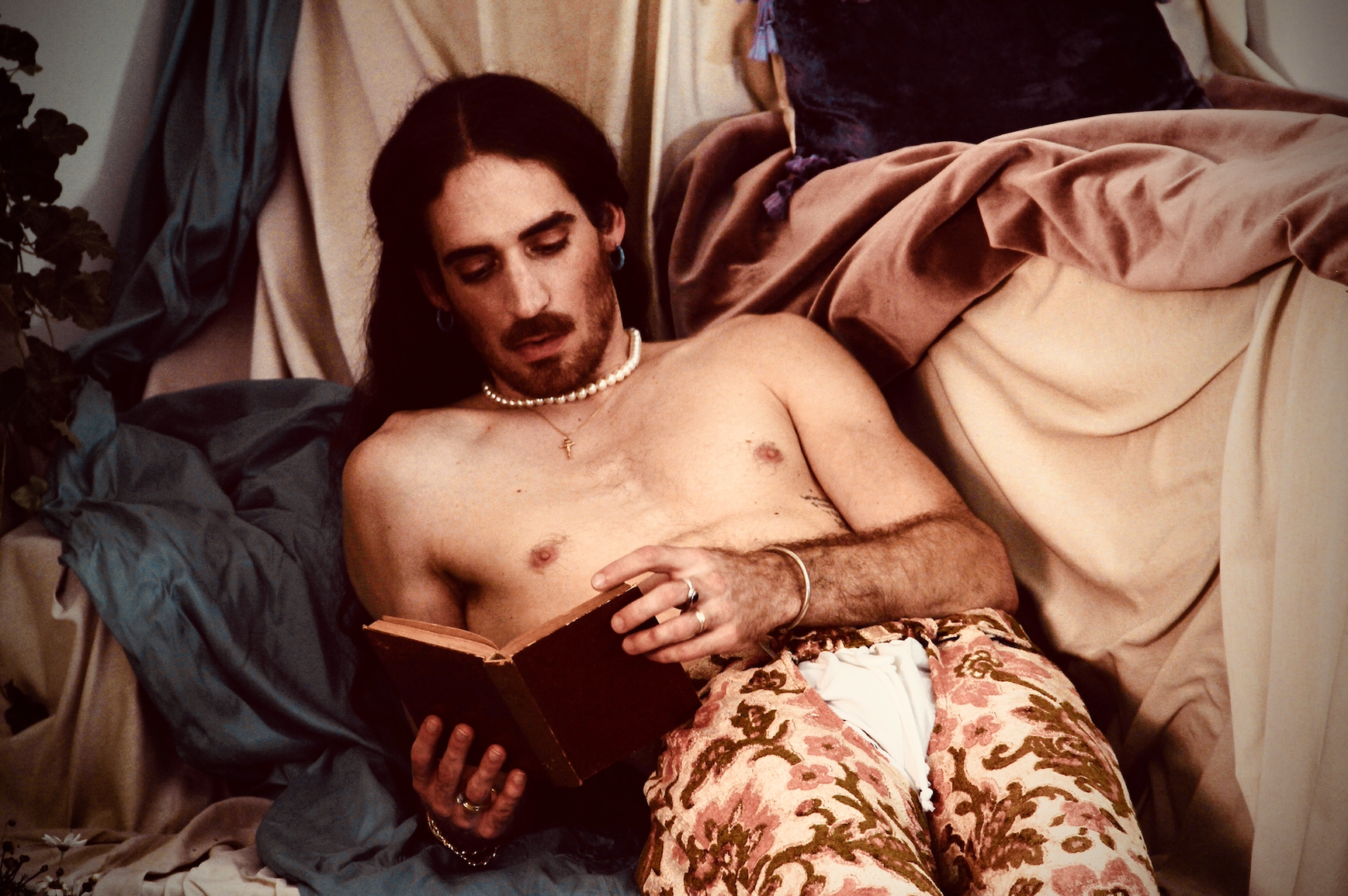 Direction Artistique : Aline Pérot
Direction Créative du show : David Herman
Modèles : Charlotte Vautier, Melina Zauber, Antoine Moret
Musique: Witan Fols
Photographie: Pénéloppe Romand Monnier
Vidéo: Nicolas Medy
Make-Up : Mattias Proy
Coiffure : Alicia Mineaud
Régie: Louis Gouze
Remerciements : En Herbe Paris (plantes sauvées des poubelles de cimetières) et à l'espace Voltaire pour la galerie.